Sports Palooza Radio Show on BTR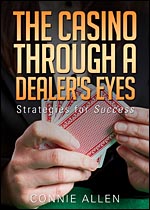 We are having another contest at the Palooza.
For the next 2 weeks, you can win a Ronco Ready Grill and a copy of "Wieners Gone Wild"
a Rafflecopter giveaway

SPORTS PALOOZA RADIO IS SPONSORED BY: Connie Allen, author of The Casino Through a Dealer's Eyes! After 16 years of being a professional blackjack dealer in a very popular casino, she retired and decided to share her firsthand knowledge in this book. Want to win at the slots, blackjack table or one of the other tables? Click on the link and buy Connie's book first! (Ebook is also available!)
Join Lisa "The Nooch" Iannucci and Ej "The Rainmaker" Garr as their guests include sports personalities, celebrities, authors, professional athletes and so much more. The hosts talk about the latest in sports and sports entertainment. It's a show you don't want to miss! To schedule an interview email: radio@Sportspalooza.com.
We are not exclusively talking about sports so do not be mislead by the name! We love to talk to anyone who has an interest or charity to promote, a book coming out, an event coming up and so much more.
To Listen to the shows, you can find our profile on BTR here:
Radio Shows
You can also simply find the links to each show on either the Broadcast Tab or in the Archives as well.
Also, you can see our entire guest list and learn more about Lisa and Ej and what they have done in their careers by opening the proper tabs relating to what you are looking for.
The Archives offer every show ever done on the Palooza Network, which include coverage of sports related events, foundations and charities, or just banter back and forth with the people we have on the air.
We have also done sports shows in which the guys on the show give out advice for the things to come in the sports gaming industry and suggest options for your virtual gambling pleasure at times. We are not solely responsible for the suggestions and they are not obligated to anyone for the advice they give on the show and they do not mention a monetary amount or suggest what to do with real money. But…. well you know!!
No one supports the things these people do Off the field or off camera so to speak, as much as we do here at Palooza Radio. We have all of their Charities and Foundations listed here on the site and we fully recognize the great things these people do to inspire the people around them, in regards to their friends, family and in the communities they work with on and off the field.
Please take the time to look on our Charities & Foundations Tab to see and/or help all these great causes!!
If you would like to appear on our show, please contact Lisa at Lisa@sportspalooza.com to schedule or discuss why you would be a good candidate to come talk about what you have going on, how it can value our listeners etc.
Thank you for tuning in and we hope you are enjoying what we do here!