HOLY COW! Our Visit to Cooperstown
|
Sports Palooza Radio Network founders and hosts Ej "The Rainmaker" Garr and Lisa Iannucci took a couple days off to visit the National Baseball Hall of Fame and Museum in Cooperstown, New York.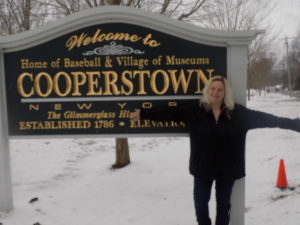 We spent hours in the museum and you can see Ej's personal tour and feelings about the hall of plaques here on our YouTube channel.
It was our first visit to the town and if you're a true baseball fan (or even a history buff!) you can't miss this visit. Hall of Fame visit.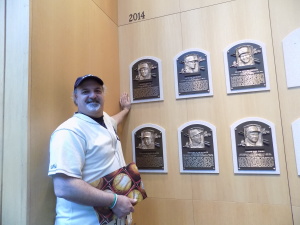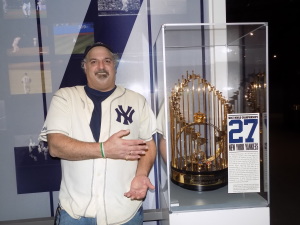 The Museum honored everybody and everything that had to do with the history of baseball, including players' struggles…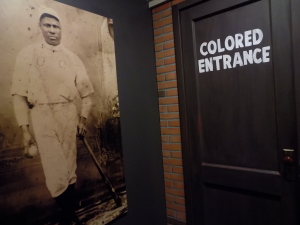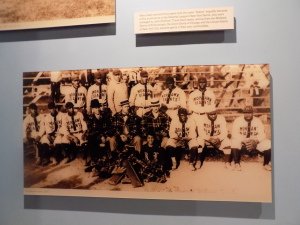 and honored the fans that make the game special….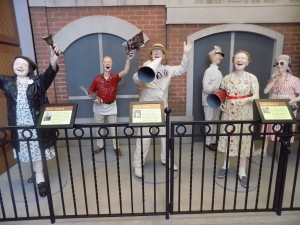 You'll obviously find your favorite Hall of Famers honored here…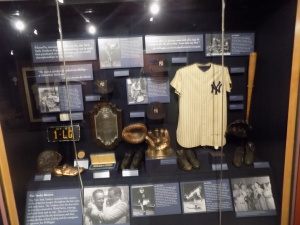 Finally, there's so much going on here at this museum that it's NOT one to see all in one day. There's also a local wax museum and a ton of shops where you can find anything baseball.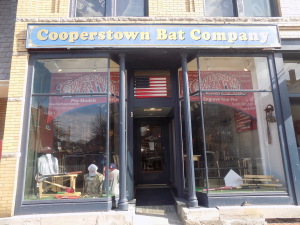 We were invited to stay as their guests at the Inn at Cooperstown and loved it. The room was so comfortable and the Inn was extremely clean (something Lisa is VERY picky about, but it passed her inspection!) and the staff was very friendly. They have a lot of great sports packages and they told us that Babe Ruth's granddaughter often comes by and shares stories about her grandfather (can you imagine!?). Here is details on that package.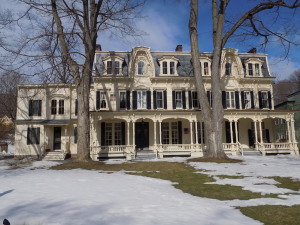 Caution, however: we went to Cooperstown in the off season, so many of the shops in the small town were closed for the season, but it was a much calmer experience than going in the height of the season. Many of the people in the area told us that it's nice to be there during the baseball events, but it's extremely crowded. Going off season allowed us to film our videos and take our time and enjoy the experience.
While you're there, make sure you stop at Ommegang Brewery. We did and we had a great time eating fritas and a brat and, of course, enjoying a beer!
We also went to the Doubleday Cafe! (Abner Doubleday, ya know…)
It was a ton of fun for us and we can't wait to hit the road again! If you want to hear more about our trip, listen to our show on April 2!