The Luge: Scouting for the Best
|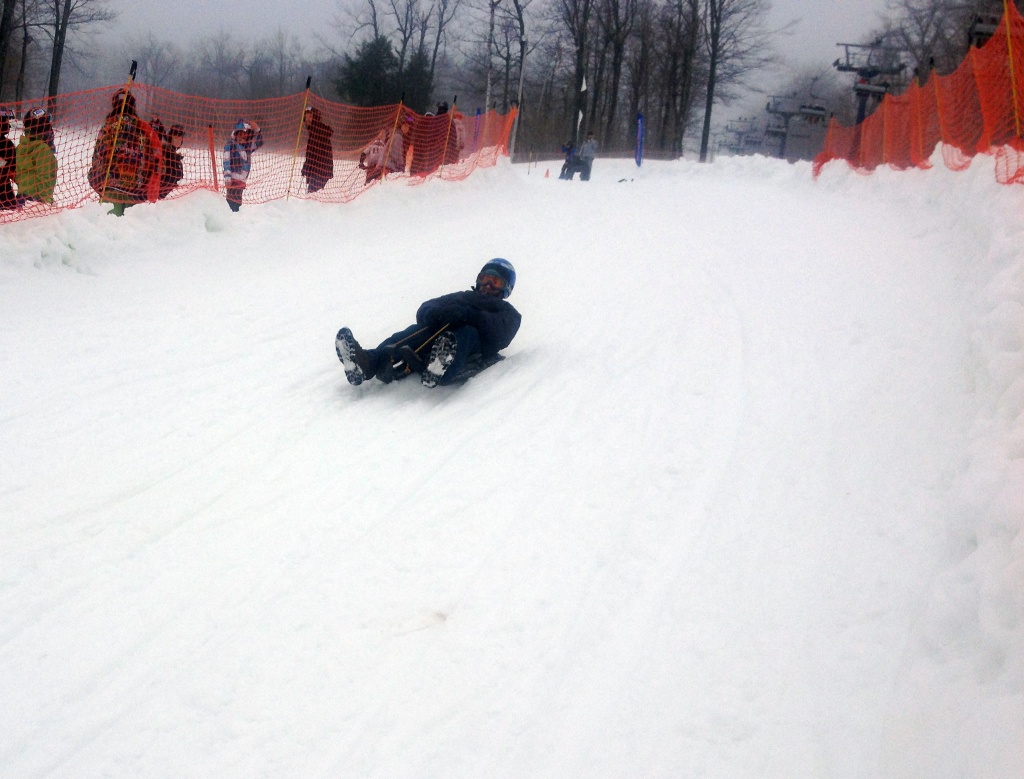 Sochi Olympian Summer Britcher, of Glen Rock, Pa., was discovered in a USA Luge Challenge eight years ago at Ski Liberty in Pa. As the top luge athletes from around the world compete in Europe and North America, USA Luge will bring the thrill of the sport to ski and board areas in the Northeast over the coming winter months and hope to find the next Britcher.
Using easy to maneuver plastic sleds, patrons at three ski and ride resorts will get chances to learn luge. This winter's sites are: Wachusett Mountain in Princeton, Mass. (Jan. 10-11); Belleayre in Highmount, N.Y. (Jan. 31-Feb. 1); and Blue Mountain in Palmerton, Pa. (Feb. 7-8).
Patrons will get a chance to experience this exciting Olympic sport through the USA Luge Challenge. Team coaches and athletes will scout each event for young athletes who show potential. These youngsters may be invited to participate in screening camps at a USA Luge training facility in Lake Placid, N.Y. or Park City, Utah.
Those youngsters as fortunate as Britcher will have the opportunity to learn the sport on ice in the Olympic villages that hosted the Winter Games in 1932, 1980 and 2002.
Families and winter sports enthusiasts who attend these weekend events can experience the Fastest Sport on Ice® in a safe slope-side setting, with help from USA Luge Olympians, international medalists and coaches. Participation in all USA Luge Challenges is free, and no experience or lift ticket is required. Registration begins at 9 AM each day. Competition takes place at 1 PM. After learning the basics of accelerating, steering and stopping from USA Luge athletes and coaches, adults and children, age 10 and older, can take practice runs down a track complete with curves and timing equipment.
For more information on the Fastest Sport on Ice®, log on to www.usaluge.org